CSAP's robust advocacy agenda advances mental health policies that support the needs of the psychiatric profession, allied fields, and the patients you serve. Our success stems from the strength and collective power of members' voices like yours. 
Our policy agenda focuses on ensuring that psychiatrists in California are able to deliver the best care to their patients, and that mental health and psychiatric care are recognized as essential services within the total health care delivery system.
It takes resources to run a Political Action Committee.
Anything you can contribute helps!
Advocating for Mental Wellness
CSAP's policy priorities for 2023 are as follows:
1. Support universal and timely access to and appropriate coverage of behavioral health care
1.1. Support equity, justice, and inclusion in the provision of behavioral health care
1.2. Support parity of mental health and substance use care with other types of medical health care
1.3. Support increased capacity for delivery of behavioral health care
1.4. Support proper resources and direction for public behavioral health systems
1.5. Support changes in the Lanterman-Petris-Short act that recognize a right to care
2. Support integration and continuity of behavioral health care
2.1. Support robust inclusion of comprehensive psychiatry physician services and leadership in behavioral health care
2.2. Support behavioral health care integration
2.3. Support robust behavioral health crisis response capacity
2.4. Support effective public oversight of health care service plans and insurers
2.5. Support effective and high-quality behavioral health care for children & adolescents
2.6. Support effective and high-quality behavioral health care for carcerally-involved individuals
2.7. Support constructive public policies related to substance use
3. Support evidence-based treatment, best practices, and research in behavioral health care
3.1. Support evidence-based treatment
3.2. Support patient-centered care
3.3. Support policies that recognize the social determinants of health
3.4. Support policies that decrease the potential for gun violence
3.5. Support policies that recognize the behavioral health impact of law enforcement operations and incarceration
4. Support strengthening and sustaining the behavioral health workforce
4.1. Support psychiatrist-led, team-based behavioral health workforce expansion assuring education and clinical training appropriate to role 
4.2. Support the development of technology that promotes high-quality behavioral health care and protects privacy
4.3. Support policies that protect and enhance comprehensive psychiatric professional practice
To learn more or to get involved, contact us at info@calpsychiatrists.org
CSAP maintains direct access to members of the California Legislature and United State Congress. CSAP actively engages in efforts in local, state and national arenas.
CSAP is leading the way in California on issues such as parity, alternative (non-law enforcement) responses to mental health crises, state budget allocations, and assisting psychiatrists with new requirements on their practices.
Board Chair - Dr. Takeo Toyoshima, MD, MRO
Dr. Takeo Toyoshima, MD, MRO, is a Yale, UCLA, and UCSF-trained general, addiction, and forensic psychiatrist. He currently serves as the Medical Director for the San Francisco Veterans Affairs Medical Center's Drug and Alcohol Treatment Clinic. He is as an Assistant Clinical Professor at UCSF and the Associate Program Director and VA Site Director for the UCSF Addiction Psychiatry Fellowship, where he supervises and teaches medical students, psychiatry residents, addiction and forensic psychiatry fellows, and trainees of other disciplines such as psychology, nursing, and social work. After completing undergraduate studies at Yale and his MD at UCLA, he completed psychiatry residency, addiction psychiatry fellowship, and forensic psychiatry fellowship at UCSF. He is triple boarded by the American Board of Psychiatry and Neurology in general, addiction, and forensic psychiatry. His areas of expertise are in treating addictions and co-occurring psychiatric disorders as well as in treating criminal justice-involved patients with such conditions.  
Dr. Toyoshima concurrently operates a private practice clinic. As one of the only Japanese-speaking psychiatrists in the United States, he treats psychiatric and substance use disorders with a niche in providing psychiatric care in Japanese to ex-pats and Japanese Americans. He conducts forensic examinations and provides expert witness testimony at the request of attorneys and the courts in his forensic practice. 
Dr. Toyoshima presently serves as the Vice President of the Northern California Psychiatric Society and is the Board Chair of the California State Association of Psychiatrists. He is a Fellow of the American Psychiatric Association. Other organizational associations include the American Academy of Addiction Psychiatry, American Academy of Psychiatry and the Law, American Society of Addiction Medicine, and California Society of Addiction Medicine.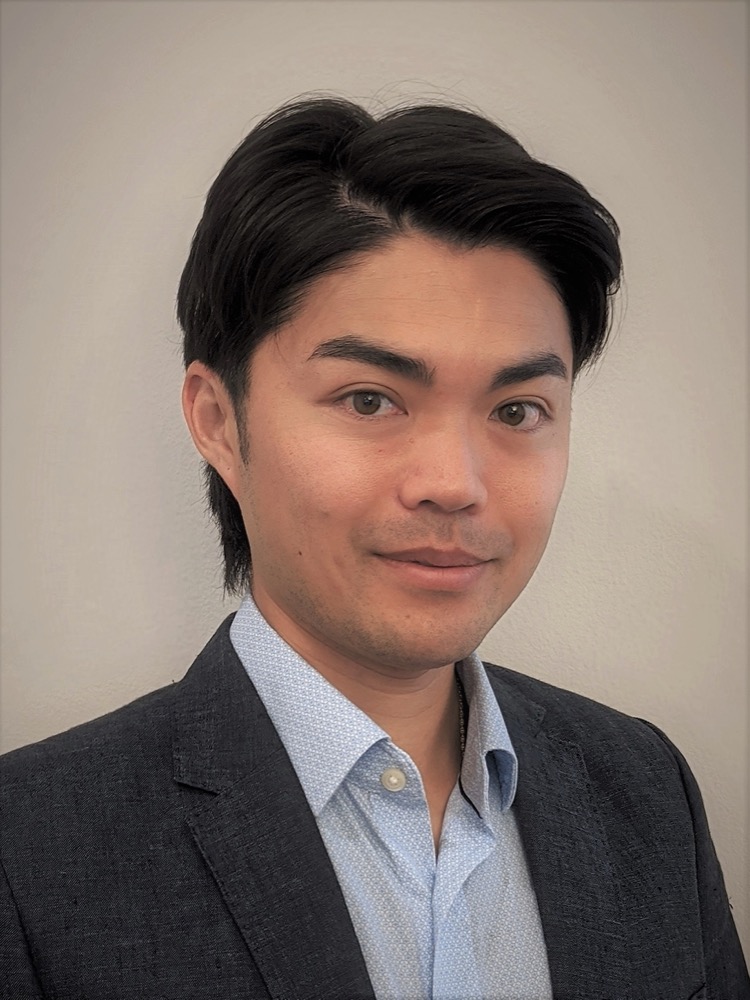 Board Vice-Chair - Dr. Anoop Karippot
Dr. Anoop Karippot is a Board-Certified Adult and Pediatric Sleep Medicine Specialist, Psychiatrist and a Child and Adolescent Psychiatrist practicing in San Diego, CA. He graduated from the Armed Forces Medical College. 
He is the Chair of the Department of Psychiatry at Scripps Memorial Hospital, La Jolla, CA. He was the Chairman of the Department of Psychiatry at Scripps Mercy Hospital, San Diego, CA until 2020. He is also the Medical Director of Snoring and Sleep Center at AKANE Institute of Allergy Asthma & Sleep Medicine / Behavioral Medicine with special interest to the care of children and adults with psychiatric illness and sleep disorders. He is currently the Immediate Past President of California Sleep Society and Immediate Past President of the San Diego Academy of Child and Adolescent Psychiatry. He is the Immediate Past President of the San Diego Psychiatric Society. He is a founding member and the Past –President of Pennsylvania Sleep Society and has several leadership positions related to health care in California and national organizations.
Most recently, Dr. Karippot has held faculty appointments in Sleep Medicine, Psychiatry and Child and Adolescent Psychiatry at Penn State University Hershey Medical Center and University of Louisville School of Medicine. He also teaches residents and fellows at University of California – San Diego and Scripps Mercy Hospital.
He has medical practice in San Diego County and is affiliated with Scripps Health System, Sharp Healthcare and Palomar health. Dr. Karippot is a Distinguished fellow of the American Psychiatric Association (DFAPA), American Academy of Child and Adolescent Psychiatry (DFAACAP) and a fellow of American Academy of Sleep Medicine (FAASM).   He has been an active member of Standards of Practice Committee of the American Academy of Sleep Medicine with contributions to several practice parameters in sleep medicine.
He has numerous publications, abstracts, book chapters and oral presentations to his credit on various topics in sleep disorders, psychiatry, and child and adolescent psychiatry.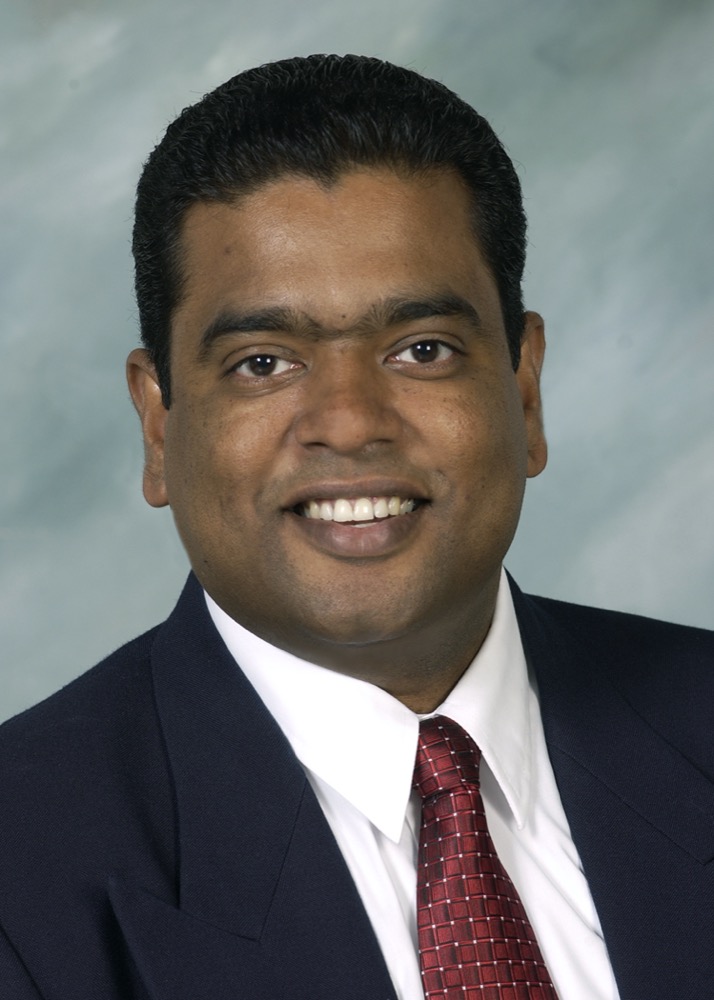 Gov't Affairs Chairwoman - Emily Wood
Emily grew up north of Seattle and attended the University of Washington for undergrad. She completed the Medical Scientist Training Program (MD/PhD) at the Johns Hopkins University School of Medicine in Baltimore, Maryland. The research for her doctoral training in Neuroscience was primarily located at the National Institutes of Health in Bethesda, Maryland and focused on developing novel magnetic resonance imaging and spectroscopy techniques as biomarkers of neurodegeneration. She completed her general residency and child & adolescent fellowship training in psychiatry at the UCLA Semel Institute for Neuroscience and Human Behavior. She also completed advanced training and research with the UCLA Center for Autism Research and Treatment (CART), the UCLA Neuromodulation and TMS Service, and with the UCLA TIES for Families program which is dedicated to optimizing the growth and development of foster/adoptive children and their families. Her research utilized functional MRI and MRS methods as part of a multimodal approach to better understand resilience to trauma in individuals with autism spectrum disorder and with a history of early life adversity. 
In 2021, she departed from academia to work with the Los Angeles County Department of Mental Health in the Juvenile Halls. She is a Clinical Assistant Professor in the Department of Psychiatry at Charles R. Drew University of Medicine and Science where she teaches neuroscience didactic courses to Psychiatry Residents & Fellows.
Emily emerged from clinical training in 2020 and connected with the SCPS Diversity and Culture Committee. There, she found a collegial network of like minds to champion equitable, diverse and inclusive mental health care and delivery.  She serves on the SCPS council and GAC committee as the Early Career Psychiatrist representative and as chair of a new SCPS committee on Alternative Crisis Response. 
She believes that, as physicians, especially psychiatrists, we are afforded great privilege to both witness and alleviate suffering in our community. Our professional strength comes through supporting each other and holding ourselves accountable for shaping our health care systems to meet the needs of all patients. She's very excited to be learning from so many experienced psychiatrists and advocates at CSAP.
Emily has a husband and 2 sons ages 15 and 11yo. She enjoys food, biking, and audiobooks.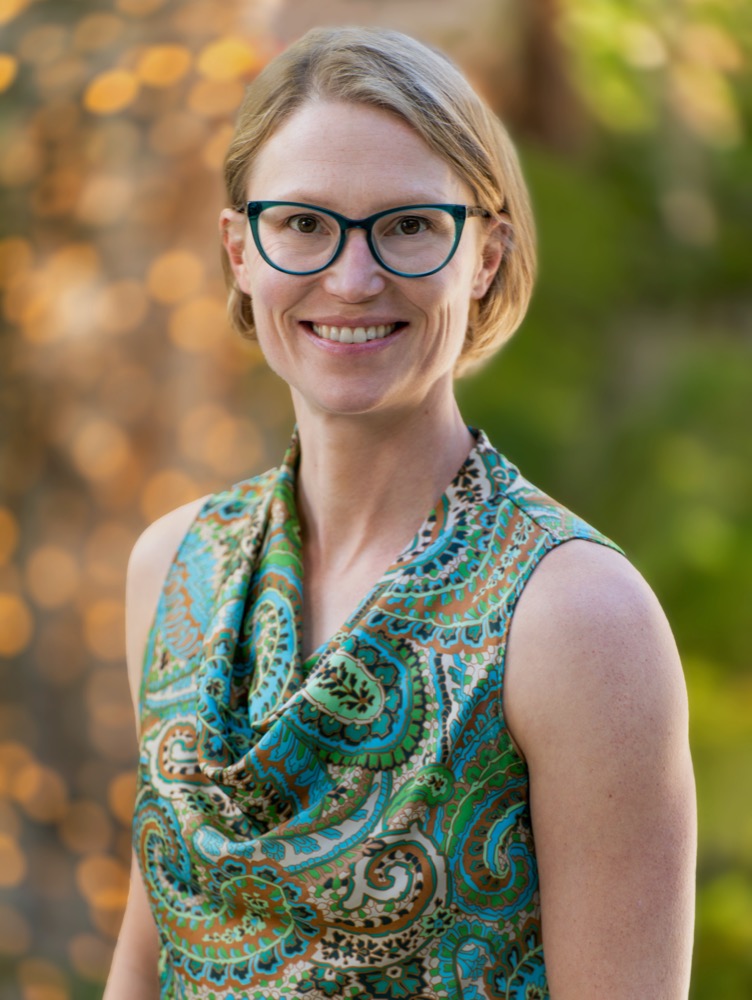 Gov't Affairs Committee Vice-Chairwoman - Alexis Seegan, MD
Alexis Seegan, MD is an assistant clinical professor in the Department of Psychiatry and Human Behavior at the UC Irvine Medical Center in Orange County, California. She is an attending on the adult inpatient psychiatric units, Director of Electroconvulsive Therapy Services, and Director of the Psychiatry Clerkship for the UC Irvine School of Medicine. She have been involved in organized psychiatry since she was in residency at UC Irvine and served as the Area 6 Resident-Fellow Member to the APA Assembly. She is currently the OCPS Secretary, co-chair of the OCPS Governmental Affairs/Public Affairs Committee, and serves on CSAP's Governmental Affairs Conservatorship Sub-Committee. She was the recipient of the APA Irma Bland Award for Excellence in Teaching Residents in 2021.

2023 CSAP Bill Position Letters
AB 29 (Gabriel) Firearms: CA Do Not Sell List — Sponsor
AB 283 (Patterson) Mental Health Services Oversight and Accountability Commission — Support
AB 268 (Weber) Board of State and Community Corrections — Support
AB 470 (Valencia) Continuing medical education: physicians and surgeons — Support as amended
AB 665 (Carrillo) Minors: consent to mental health services — Support
AB 85 (Weber) Social determinants of health: screening and outreach — Support
AB 765 (Wood) Physicians and surgeons — Support
AB 599 (Ward) Suspensions and expulsions: controlled substances: tobacco – Support as amended
AB 815 (Wood) Health care coverage: provider credentials – Support as amended
AB 1437 (Irwin) Medi-Cal: serious mental illness – Support
AB 456 (Maienschein) Public postsecondary education: campus mental health hotlines – Support
AB 1241 (Weber) Medi-Cal: telehealth — Support as amended
AB 616 (Rodriguez) Medical Group Financial Transparency Act – Oppose
AB 1001 (Haney) Health facilities: behavioral health emergency services — Support
AB 1085 (Maienschein) Medi-Cal: housing support services – Support
AB 564 (Villapudua) Medi-Cal enrollment — Support
AB 236 (Holden) Health care coverage: provider directories — Oppose Unless Amended
SB 43 (Eggman) Behavioral Health — Co-sponsor
SB 363 (Eggman) Facilities for Mental Health or Substance Use Disorder Crisis: Database — Co-Sponsor
SB 372 (Menjivar): The Respect for Names Act — Co-Sponsor
SB 598 (Skinner) Health care coverage: prior authorization — Support
SB 238 (Wiener) Health care coverage: independent medical review — Support
SB 513 (Wiener) Incarcerated persons: mental health — Support
SB 487 (Atkins) Abortion: provider protections – Support as amended
SB 45 (Roth) California Acute Care Psychiatric Hospital Loan Fund — Support
SB 456 (Menjivar) Multifamily Housing Program: nonprofit corporations: homeless or at-risk youth — Support
SB 350 (Ashby) Pupil attendance: excused absences – Support
SB 582 (Becker) Health records: EHR vendors – Support
SB 11 (Menjivar) California State University: mental health counseling – Support as amended
SB 282 (Eggman) Medi-Cal: federally qualified health centers and rural health clinics – Support
SB 70 (Wiener) Prescription drug coverage — Support
SB 65 (Ochoa Bogh) Behavioral Health Continuum Infrastructure Program — Support
2021 - 2022 CSAP Bill Position Letters
AB 32 – Telehealth
AB 541 – Tobacco assessment
AB 562 – Frontline COVID-19 Provider Mental Health Resiliency Act of 2021: health care providers: mental health services
AB 1094 – Sexual orientation and gender identity data collection pilot project
AB 118 – Emergency services: community response: grant program
AB 58 – Pupil health: suicide prevention policies and training: school-based health programs: pilot program
AB 681 – Mental health: information sharing
AB 988 – Mental health: mobile crisis support teams: 988 crisis hotline
AB 1178 – Medi-Cal: serious mental illness: drugs
383 – Behavioral health: older adults
AB 638 – MHSA:  early intervention and prevention programs
AB 998 – Incarcerated persons: health records
AB 1038 – California Health Equity Program
AB 562 – Frontline COVID-19 Provider Mental Health Resiliency Act of 2021
AB 1357 – Perinatal services: maternal mental health
AB 748 (Carrillo) Pupil mental health: mental health assistance posters
AB 738 (Nguyen) Community mental health services: mental health boards
AB 1618 (Aguiar-Curry) Alzheimer's disease
AB 1630 (Weber) Competence to stand trial
AB 2032 (E. Garcia) Ending Military and Veteran Suicide Task Force
SB 21 – Specialized license plates: mental health awareness
SB 221 – Health care coverage: timely access to care
SB 316 – Medi-Cal: federally qualified health centers and rural health clinics
SB 507 – Mental health services: assisted outpatient treatment
SB 516 – Certification for intensive treatment: review hearing
SB 528 – Juveniles: health information summary: psychotropic medication
SB 428 – Adverse childhood experiences screenings
SB 387 (Portantino) School employee and pupil training: youth mental and behavioral health
SB 858 (Wiener) Health care service plans: discipline: civil penalties
SB 861 (Limon) Dementia Care Navigator Grant Program
SB 877 (Eggman) California Victim Compensation Board: mental health services: reimbursement
SB 1019 (Gonzalez)  Medi-Cal managed care plans: mental health benefits
H.R. 5218 (Ruis) Collaborate in an Orderly and Cohesive Manner Act
H.R. 7116 – 9-8-8 Implementation Act of 2022 – SUPPORT
AB 118 (Kamlager) – SUPPORT  
AB 653 (Waldron) – SUPPORT  
AB 1357 (Cervantes) – SUPPORT  
AB 570 (Santiago) – SUPPORT  
AB 359 (Cooper) – SUPPORT  
SB 48 (Limon) – SUPPORT  
SB 221 (Weiner) – SUPPORT  
SB 365 (Caballero) – SUPPORT
SB 428 (Hurtado) – SUPPORT  
SB 465 (Eggman) – SUPPORT  
SB 682 (Rubio) – SUPPORT  
SB 110 (Wiener) – SUPPORT  
SB 14 (Portantino) – SUPPORT